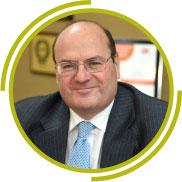 Welcome
Welcome to Inside PTSG.
The last Thursday of February saw the end of the legal duty to self-isolate in England, a cut in free testing and a general shift from state mandation to personal responsibility regarding Covid.
From the very first lockdown almost two years ago, PTSG has taken immediate and stringent steps to maximise the safety of both engineers on site and people within office locations. This enabled us to deliver the same high standard of service our 20,000 clients have come to expect – and, crucially, ensure everyone who comes into contact with our work is as safe as possible.
Following last month's announcement of PTSG's acquisition of Nationwide Specialist Services (NSS), this month's Insight takes a closer look at the growth of PTSG Building Access Specialists Ltd. The division has grown in line with the expansion of the Group and now provides a wealth of services.
We continue to have the privilege of working on some of the nation's most extraordinary buildings, as detailed in this issue of Inside PTSG. Our engineers are highly experienced in working on historical and listed buildings and take the utmost care to protect their structural integrity without compromising the aesthetic.
I wish you all the very best for 2022 and look forward to keeping you informed of further updates from the business.
Best wishes
Paul Teasdale
CEO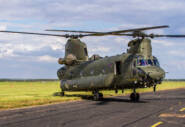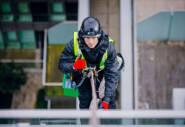 IN THE NEWS