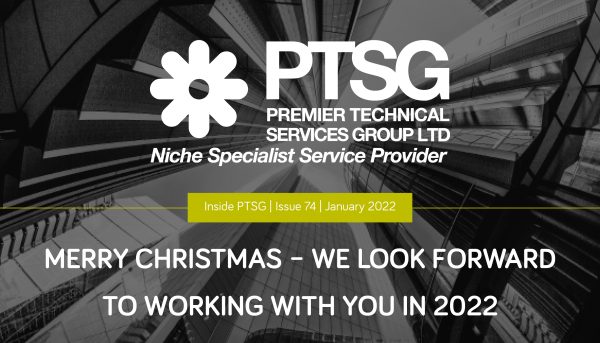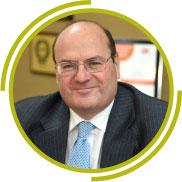 Welcome
Hello and welcome to the last edition of Inside PTSG for 2021.
Despite the ongoing challenges of the Covid pandemic and the rightful need to exercise the highest standards of hygiene and social distancing, I am pleased to say it's been an extremely busy and productive year for the Group.
In addition to maintaining our high contract renewal rate with our existing customer base, we expanded into the specialist markets of water hygiene and treatment in May with the acquisitions of HCS Water Treatment and Total Environmental Compliance (TEC).
PTSG Water Treatment Ltd offers:
Water Hygiene
Legionella Risk Assessment
Water Treatment
Water Sampling
Eco Fogging
Environmental Consultancy
Mechanical Engineering
Product Chemical Supplies
Legionella Training Courses
May also saw us bolster our already strong electrical compliance provision with the acquisition of Electrical Compliance and Safety (ECS) Ltd – which comprises TEC.
PTSG's final acquisition of the year was on 1st October, when Neo Property Services Ltd joined PTSG Fire Solutions Ltd. This added the vital provision of passive fire services to our portfolio. Insight this month takes a closer look at what this offers customers.
Also in this month's issue, we include a short case study profiling one of the recent projects carried out by PTSG Building Access Specialists Ltd at one of London's many riverside developments. Leeds General Infirmary is featured in Extraordinary Buildings – one of many critical environments. in which our engineers have delivered vital specialist services.
I wish you a Merry Christmas and all the very best for 2022 and look forward to keeping you informed of further updates from the business.
Best wishes
Paul Teasdale
CEO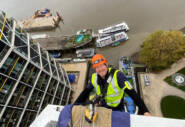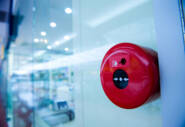 IN THE NEWS