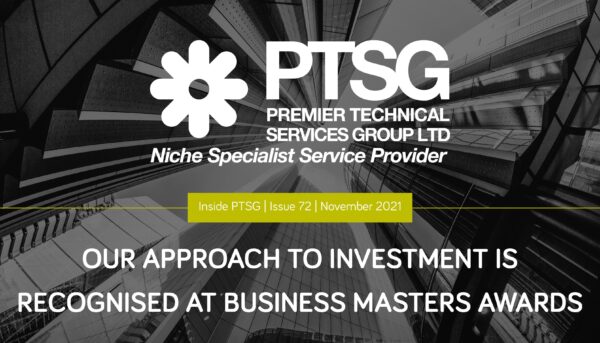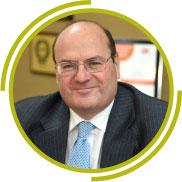 Welcome
Hello and welcome to the latest edition of Inside PTSG.
As we head deep into autumn, PTSG continues to announce new projects within all five business divisions. I would like to make special mention of PTSG Water Solutions, our newest division, which was formed from the acquisitions of HCS Water Treatment, based in Glasgow and Total Environmental Compliance (TEC), with offices in Corby and Widnes.
Our engineers already have national coverage and we have announced a number of new and forthcoming projects this month in our news section, including projects at East Sussex Healthcare Trust in the south to Barnsley Metropolitan Borough Council and Leeds Royal Armouries in the north.
October saw PTSG receive the Investment award at the Yorkshire Business Masters Awards 2021. It is always extremely gratifying to be recognised for our work and this particular award was for the continual investment we make in our business to ensure PTSG can deliver the very best services for our 20,000 customers.
This month's Insight takes a look at the importance of lightning and surge protection in protecting structures, assets and most importantly people. PTSG has grown to become the UK market leader and we are pleased to explain a little about the work we do.
Project gives another reminder of why PTSG is increasingly contracted to manage multiple specialist services for clients in all industry sectors – this one focuses on our work for supermarket giant Lidl.
I wish you all the best and look forward to keeping you informed of further updates from the business.
Best wishes
Paul Teasdale
CEO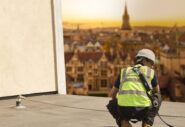 IN THE NEWS