PTSG is privileged to work on some of the UK's most outstanding and iconic buildings. From historic castles and monuments to cutting-edge skyscrapers, we are proud to play our part in ensuring they are safe and protected, clean and operationally efficient.
White City Living is a mixed-use development set among eight acres of green open spaces. The works commenced in August 2016 at a site formerly occupied by a Marks & Spencer warehouse, and the development will take 10 years in phases. It will offer approximately 1,800 new homes in three residential buildings known as Bowery, Belvedere Row and Lincoln, which range between 11 and 22 storeys in height and feature commercial areas on the ground floor.
In this project, engineers from PTSG Building Access Specialists Ltd and PTSG Access & Safety Ltd worked in collaboration in completing the installation of the parapet and gantry walkway on the new building. PTSG's building access specialists technicians fitted the final nuts and bolts while working at height as shown in the pictures.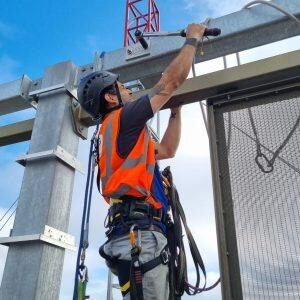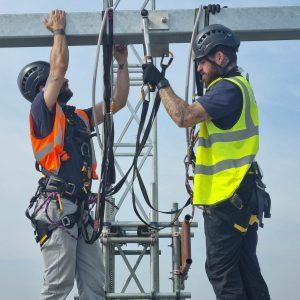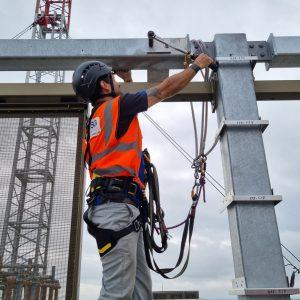 PTSG's bundled services provision is increasingly in demand among its 20,000 customers. By delivering several specialist services or products, PTSG is able to streamline the entire process, saving time and money.