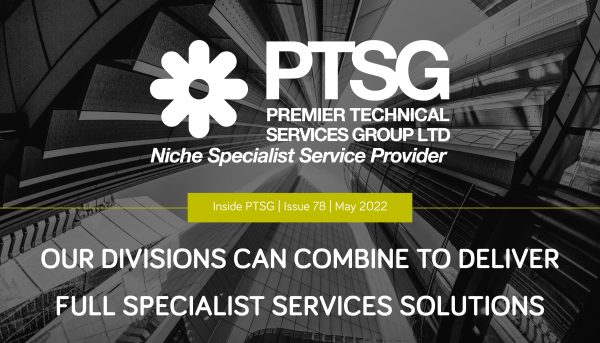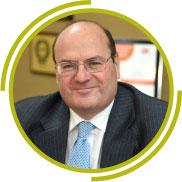 Welcome
Welcome to Inside PTSG.
This month has seen another strong performance in all areas of business, as is evidenced in the News section of the PTSG website.
It is a significant advantage of the Group's to be able to combine the skills of our engineers from different divisions. It offers a greater end result for the client and streamlines the process for them.
Recently, PTSG had teams from both our Electrical Services and Building Access Specialists divisions on site at The Honourable Society of the Middle Temple in London. Operatives from PTSG Building  Access Specialists Ltd assisted the Group's Electrical Services engineers with the installation using rope access. You can read the case study in this month's Project.
During the last month, it was announced that PTSG Water Treatment Ltd has been awarded the RoSPA Highly Commended in the Water Industry Sector Award. The award is in recognition of the health and safety performance of our Glasgow-based team during the period of January 01, 2021 to December 31, 2021. Safety is what we aim for in all areas of our business, so this is particularly pleasing.
I wish you all the very best and look forward to keeping you informed of further updates from the business.
Best wishes
Paul Teasdale
CEO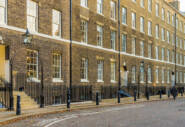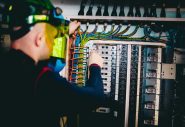 IN THE NEWS