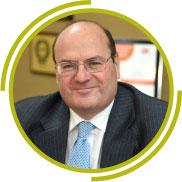 Welcome to a new look Inside PTSG for 2020.
The year has got off to a strong start in a number of ways. All four divisions continue to deliver safely and deliver well, with a diverse spread of projects from Glamis Castle in Scotland (lightning protection) to projects in London, Manchester, Norfolk and many other locations.
We were delighted to be named 'Small and mid-cap company of the year' in the 12th Broadwalk Services Awards for outstanding performances in the broadly defined business services sectors. It's the second merit-based award PTSG has received in as many months and is a pleasing reminder that the products and services we offer are of great value to our 20,000 customers.
PTSG is on the cover of the February issue of PFM magazine, the leading journal for the facilities management industry. This month's 'Project' gives you an account of how we use rope access to carry out specialist services to the façade of a wide range of buildings. The photos were taken at Dickens Yard where our Buildings Access Specialists have completed a quarterly project to service and maintain the residential buildings.
I hope you enjoy this month's Inside PTSG and, as ever, if you would like to see anything else included in future editions, please let us know.

Paul Teasdale
CEO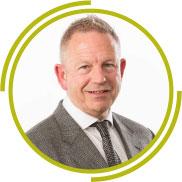 I am Andrew Dack, Group Sales Director for PTSG.
PTSG, through its bundled services, offers a genuine multi-disciplinary capability to clients. This often provides them with the complete specialist services solution, with the following benefits:
one single point of contact for all services;
a far more focused approach to the servicing of their assets, keeping their building(s) in first-class operational order;
associated cost savings; and
by offering a bundled service we are able to ensure compliance on all services provided by PTSG.
I am pleased to report the following new bundled services contracts: