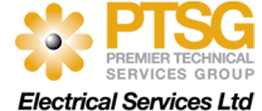 Location: Stoke
PTSG was founded in 2007 to fulfil an industry need for a single provider of multiple specialist services to the construction and FM sectors.
Since then, we have become the leading supplier of fall arrest equipment services, electrical testing, specialist building access, fire solutions and water treatment.
PTSG Electrical Services Ltd – the UK's leading provider of lightning protection services and electrical compliance services.
Our lighting protection business is a market leader and member of the Association of Technical Lightning & Access Specialists (ATLAS), installing regulation compliant conductor systems to provide the vital protection needed to prevent structural damage to buildings or injury to their users. We provide standard, or bespoke lightning protection across the UK and also, where needed, utilising rope access equipment.
Role
The purpose of the role is to control and co-ordinate operational delivery within the Division, ensuring the schedule of work for a designated group of Engineers achieves the highest levels of customer service and engineer productivity.
Involves both forward planning and reactive problem resolution on an ongoing basis, working closely with other departments to ensure the full business cycle from order to cash collection can be completed.
• Planning all works nationally for a designated service (Lightning Protection Test and Maintenance) on a rolling weekly basis, liaising with both clients and Engineers. In practice, this involves working on both the present week and the following week to track progress and ensure the schedules are filled and works are completed on time.
• Providing exceptional customer service and building strong relationships with key contacts to retain existing and new business. Includes paying particular attention to key accounts ensuring exemplary service and reporting in line with their specific Service Level Agreements.
• Supporting the Engineers in the field ensuring they have the correct H&S training, job information, equipment, stationary etc. acting as a point of liaison for them with the customer and relevant internal departments.
• Arranging travel and hotel accommodation for Engineers working away from home. This involves Purchase Orders and checking expenditure is in line with the budget and the company's expenses raising policy.
• Organising and arranging for the engineers vehicles to be serviced and maintained accordingly.
• Tracking work completion and the return of worksheets from Engineers, supplying full and accurate invoicing information to the Accounts team.
• Generating or providing various support for management reports (KPIs, invoicing, weekly and monthly business updates etc).
• Any other ad hoc tasks for the management team that help to maintain service and the division's commercial/financial commitments.
Package
• Full time permanent position
• Competitive package
Essential Criteria
• Relevant and broad experience as a Labour Controller, Planner, Scheduler or Operations Manager
• Relevant industry experience would be an advantage but not essential
• Exceptional people skills (strong communicator, service orientated, supportive and helpful to colleagues)
• Calm, resilient and flexible with experience in a fast-paced service environment
• Experienced user of e-mail and Microsoft Office, especially Excel
• Experience of operating at a hands-on level, but simultaneously being able to bring about improvement in the role
To Apply – Please send your CV in the first instance to [email protected]