PTSG is privileged to work on some of the UK's most outstanding and iconic buildings. From historic castles and monuments to cutting-edge skyscrapers, we are proud to play our part in ensuring they are safe and protected, clean and operationally efficient.
This month we take a brief look at two historic buildings in Glasgow for which PTSG is delivering a variety of water treatment services.
Theatre Royal
Opening in 1867, the Theatre Royal is the oldest theatre in Glasgow and the longest running in Scotland. Located at 282 Hope Street, its front door was originally round the corner in Cowcaddens Street. It currently accommodates 1,541 people and is owned by Scottish Opera.
Funding from the Scottish Government, Heritage Lottery and others from 2012 onwards enabled Scottish Opera to build new foyers at the corner of Hope Street and Cowcaddens, partly on the site of the former Alexandra Music Hall. Costing £14m, it opened in December 2014 and is a largely elliptical building, containing new entrances, foyers, bars, cafe, hospitality areas, education space and heritage exhibition areas together with lifts to all levels, including an open roof terrace, and centred by an open spiral staircase.
Trades Hall
Located in Glasgow's Merchant City, Trades Hall is a stunningly beautiful, historic venue. Completed in 1794 it holds up to 250 guests.

It is home to The Trades House of Glasgow, established in 1605 and now a registered charity (SC040548), giving support to the people of the city. All income arising from events held within the building is therefore used to support charitable purposes.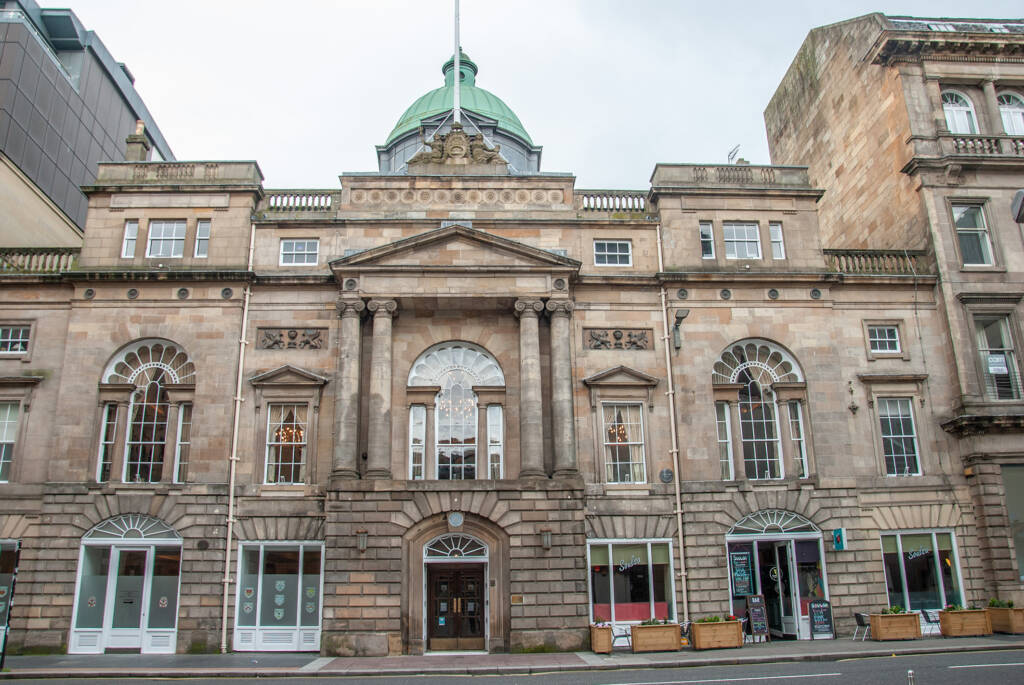 At both historic buildings, PTSG Water Treatment Ltd has been contracted to deliver a variety of water treatment services. This division, which has an office in central Glasgow, has a strong presence throughout Scotland. Its engineers work for a wide range of clients in many different industry sectors, ensuring they have safe, clean and efficient water systems.