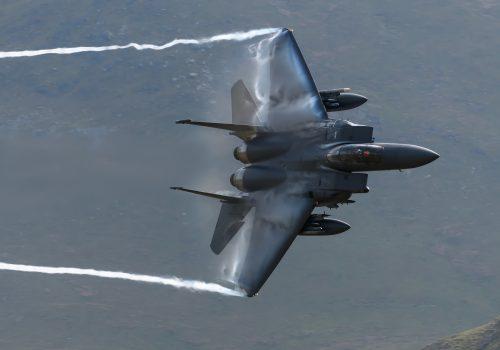 PTSG makes a flying start at four RAF bases
Premier Technical Services Group Ltd (PTSG) has been contracted by Amey Defence Services Ltd (Amey) to deliver specialist services at RAF bases throughout England.
Amey Defence Services Ltd delivers essential infrastructure and housing services for the UK's armed forces on behalf of Defence Infrastructure Organisation; the company recently acquired four RAF sites from Interserve. After carrying out its own surveys of the sites at RAF Molesworth, RAF Alconbury, RAF Fairford and RAF Welford, it became apparent that a number of lightning protection systems were in place which had not been tested for some time. Following this, the company placed an order with PTSG Electrical Services Ltd to have all lightning protection systems at the sites tested during 2020.
This contract comes just days after PTSG delivered repair work to the catenary lightning protection system in place at RAF Lakenheath – the base of the stunning Boeing F-15E Strike Eagle. Over recent years, the Group has acquired a strong reputation for delivering multi-disciplinary specialist services within secure, operational air force bases.