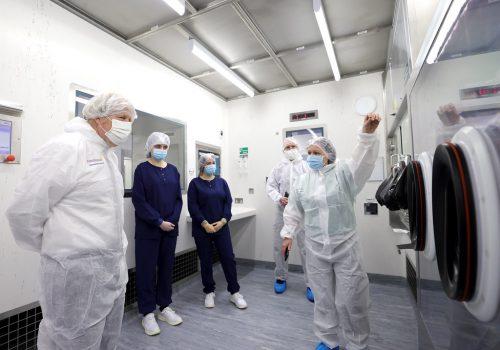 Premier Technical Services Group Ltd (PTSG) has been contracted to deliver specialist electrical services AstraZeneca.
AstraZeneca is a global pharmaceutical company with a major UK presence. Its large-scale laboratory (LSL) project was instigated as a brownfield development in Macclesfield.
A new 5,990m³ facility was designed to produce drug substances for pre-commercial trials and testing. It focused on pharmaceuticals for gastrointestinal, cardiovascular, respiratory, oncology and neuroscience applications. Around 1,800 people are employed at the site.
Engineers from PTSG Electrical Services Ltd will be carrying out testing and repairs to the lightning protection system in place at the pharmaceutical facility in Macclesfield.
All buildings with a lightning protection system must undergo regular testing and inspection to meet statutory regulations and ensure they are operationally sound. As the UK's leading provider of lightning protection services, PTSG designs and installs lightning and surge protection systems, as well as carrying out testing and repairs for customers in all industry sectors.
Image Creator: Pippa Fowles / No10 Downing. Shared under the Creative Commons License.