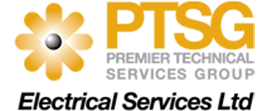 Location: Witham
Salary Details: Competitive
Department: Electrical Services
Premier Technical Services Group PLC (PTSG) is the UK's leading provider of façade access and fall arrest equipment services, lightning protection and electrical testing, specialist building access and fire solutions.
PTSG Electrical Services have a vacancy for a part-time Store Person to work from our Witham site.
Job Purpose: To control the materials and equipment delivered to and taken out of a regional Store/Warehouse ensuring stock is available to fulfil client works as required. Evaluating machinery in store and with Engineers.
Key Accountabilities:
Receiving deliveries – ensuring the correct paper work has been submitted and goods received are correct with regards to quality/quantity
Organising stock with the facility (including stock control)
Material preparation for jobs to be allocated to the Engineer teams
Ensuring that stock is stored in a manner which allows quick access to items regularly used
Entering data is correctly entered on to the stock control tracker
Maintain a good standard of housekeeping within the store, ensuring that the working environment is kept clear of waste on an on-going basis.
Keeping machinery in a serviceable condition and logged.
Ensuring quarantined items are tested/repaired and reports are registered and logged appropriately.
Person Profile (Qualifications, Knowledge, Skill and Experience):
Previous warehouse or store-keeping experience.
T skills (for use of a stores management system process)
Proactive, collaboration and meticulous approach to work
Ability to assess risks in a stores environment
Team player
Flexible and dynamic approach to all tasks.
Package
Part time (20 hours per week)
Permanent Position
Competitive Salary
Applications:
CV Applications are welcomed, and should be forwarded to:
Gerard Finlay – Operations Director