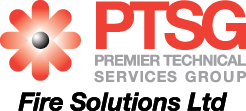 Location: Northwich
PTSG was founded in 2007 to fulfil an industry need for a single provider of multiple specialist services to the construction and FM sectors.
Since then, we have become the leading supplier of fall arrest equipment services, electrical testing, specialist building access, fire solutions and water treatment.
PTSG provides a full range of fire prevention and suppression systems and tailored security systems for a whole range of public and private buildings.
One of the businesses in our Fire Solutions division is Pure Power Ltd. They deliver fire suppression maintenance solutions for customers in a wide range of industry sectors.
Role
The purpose of the role is to provide leadership across a small team, supporting both the Managing Director and the functional areas of Service Operations, Labour Control, Sales and Finance to delivery essential client services. Includes direct customer contact, management reporting, data/documentation management and day to day co-ordination of a busy office.
Customer Services: To be a key contact for customer queries, directing them appropriately and resolving issues where possible. Identify any recurrent issues and resolve the root causes.
For customers who use on-line portals with service providers, ensure a good understanding of all relevant systems and manage timely data entry, documentation uploads etc.
This role includes often being the point of contact for internal customers (Group and other businesses in the PTSG portfolio).
Payroll: With support from Pure Power Finance, manage the preparation and submission to Payroll of all things payroll related (salaries, overtime, expenses and floats) ensuring accuracy, on-time payments and effective query resolution.
Sickness and Holidays: To support planning and labour management in Operations by effectively tracking, reporting and analysing sickness, other absence and holidays.
Management Reporting: To collate and submit weekly reports for the Division working closely with Service Delivery, Operations, Sales and Group Renewals.
Operations Follow Up: To support Operations with effective follow-up on Engineer system data entry and any documentation requirements. This can facilitate good customer service and effective credit collection by Finance.
Process and System Implementation: To manage the development, implementation and daily use of aligned business support processes and systems across the Division.
Package
Full time permanent position
Competitive package
Essential Criteria
Proven experience in a similar role
Experience in the service industry with field-based/engineering personnel is desirable but not essential
Strong IT skills including MS Word, Excel and PowerPoint
Excellent organisational skills with proven experience of good system and record maintenance
Customer focused with a strong service ethos
To Apply – Please send your CV in the first instance to [email protected]