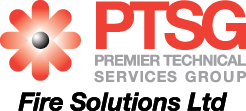 Location: Northwich
PTSG was founded in 2007 to fulfil an industry need for a single provider of multiple specialist services to the construction and FM sectors.
Since then, we have become the leading supplier of fall arrest equipment services, electrical testing, specialist building access, fire solutions and water treatment.
PTSG provides a full range of fire prevention and suppression systems and tailored security systems for a whole range of public and private buildings.
One of the businesses within our Fire Solutions Division is Pure Power UK Ltd. who specialise in maintaining pump rooms, ensuring they are working exactly as they should. The work in which Pure Power UK Ltd. do is a vital element of fire safety in building.
Role
The purpose of the role is to provide exceptional assist to the office-based team.  Initially the role will be supporting the service team with the control and coordinating of scheduled work for a group of Engineers, whilst ensuring a high level of customer service and Engineer productivity.
·         Provide support to the engineers ensuring they have the correct job information, equipment and parts etc and act as a point of liaison between them, the servicing team and the customer.
·         Tracking work completion and the return of worksheets from Engineers, to supply full and accurate invoicing information for the Accounts team.
·         Raising of purchase orders & writing job cards
·         Creating report work analysis
·         Providing exceptional customer service and building strong relationships with key contacts to retain existing and new business, whilst paying particular attention to key accounts.
·         Printing, scanning and filing
·         Managing documents and resources on local drives
·         Answering telephone enquiries
Package
·         Full time permanent position
·         Competitive package
Essential Criteria
·         Excellent attention to detail and accuracy
·         Ability to prioritise tasks and work under pressure
·         Calm, resilient and flexible with experience in a fast-paced service environment
·         A high level of people skills, including verbal and written communication, as well as the ability to communicate and present information at all levels
·         Excellent organisation and time management skills
·         Able to maintain confidentiality and act with discretion and integrity
·         Ability to prioritise tasks and work under pressure
·         Proficient in Microsoft Office including Excel
·         Strong IT skills
·         Minimum of 1 years' experience in a general administration role
To Apply – Please send your CV in the first instance to [email protected]