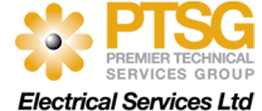 Location: East Anglia
PTSG was founded in 2007 to fulfil an industry need for a single provider of multiple specialist services to the construction and FM sectors.
Since then, we have become the leading supplier of fall arrest equipment services, electrical testing, specialist building access, fire solutions and water treatment.
PTSG Electrical Services Ltd – the UK's leading provider of lightning protection services and electrical compliance services.
Business/Function: Lightning Protection Installations
Reports To: Working Supervisor
Job Purpose:
The purpose of this role is to assist in the installation of lightning protection and earthing on a variety of structures across all forms of private, public, industrial and commercial sectors whilst completing an NVQ qualification.
Key Accountabilities (major end results the job is expected to achieve):
Work as part of a regional team to assist in the installation of lightning protection and earthing systems on a variety of structures such as high-rise offices, flats and various commercial structures
Achieve NVQ2 Lightning Conductor Fitter qualification over a 2-year learning period and continue in the role as qualified fitter as part of the regional team.
Have experience and competency in the use of common access methods e.g. scaffold, cherry pickers and Mast Climbers
Assist in accurately completing Company paperwork including point of work risk assessment, job sheets, material schedules and timesheets and ensure this is returned to the office-based team
Support in providing on site communications and advice to either the client or Managers of a project, ensuring the Company is professionally represented at all times.
Job Context / Key Challenges:
Lightning Protection is a key niche service for PTSG with the company being the UK market leader in installation, testing and inspection.
The work undertaken is generally outdoors and at height, requiring our Engineers to safely gain access to roof tops and systems in sometimes difficult to reach places. The lifting and use of light equipment are required.
The types of sites an Engineer will work on range from high-rise domestic residential properties to large retail units and industrial structures such as towers and chimneys. Driving is a critical part of the role given the size and location of the customer base and whilst a full license is not an immediate requirement, progression towards one is a key part of the role.
Successful completion of the Lightning Protection Installations Adult Learner training, will lead to attainment of an NVQ qualification as well as a number of industry related training accreditations including, but not limited to:-
Use of Mobile Elevated Work Platforms/cherry pickers (IPAF)
Safe Work at Height (RoSPA)
Use of harnesses and fall restraint equipment
Use and erection of tower scaffolds (PASMA)
Role Dimensions:
Individual contributor reporting to working supervisor in the region
Customer facing – represents the company and our brand
Principally regional role though lodging away on rare occasion may be required.
Person Profile (Qualifications, Knowledge, Skill and Experience):
Previous experience in construction preferable but not essential
Comfortable to work at heights in a physically demanding role
Either holds a full Driving License or working towards attainment
Organisation Structure (place in the organisation):
Individual will report to their Working Supervisor