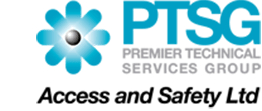 Location: Sheffield
Salary Details: Competitive
Department: Access & Safety
Access Contracting Ltd are part of the PTSG group of Companies and due to some exciting projects we have a requirement for an experienced Labour Controller within our Sheffield offices.
Access Contracting Ltd have a wealth of experience and expertise in working safely at height in all industry sectors in testing and maintenance of fall protection and façade access equipment
Role
Reporting to the Managing Director working alongside the Technical Team and Administrator, the role is critical within the Division. It has a dual focus on ensuring the schedule of work for a group of 12 UK based Engineers achieves the highest levels of customer service and also ensures optimum use of engineering resources.
Forward planning and reactive problem resolution are essential, alongside building good client relationships. You will have the ability to plan nationally using sales information, retained customer data, knowledge of the customer/engineer/and geography. You will assist with arranging travel and hotel accommodation for engineers working away from home, including raising Purchase Orders and checking expenditure/expense policy.
As the demand for Access Contracting Ltd services are high, so the environment is often busy and the pace fast. You will act as the point of liaison for the engineers, customers and internal departments. Tracking work completion and return of worksheets in order to supply full information for accurate invoicing.
Package
Full time permanent position
Competitive package
Essential Criteria
You will have relevant and broad experience as a Labour Controller, Planner, Scheduler or Operations Manager.
Relevant industry experience would be an advantage, but not essential
You will have exceptional people skills (strong communicator, service orientated, supportive and helpful to colleagues).
Calm, resilient and flexible with experience in a fast paced service environment
Experienced user of e-mail, and Microsoft Office, especially Excel
To Apply
Please send your CV in the first instance to [email protected]