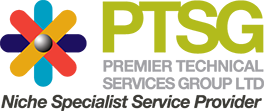 Location: Castleford
PTSG was founded in 2007 to fulfil an industry need for a single provider of multiple specialist services to the construction and FM sectors.
Since then, we have become the leading supplier of fall arrest equipment services, electrical testing, specialist building access, fire solutions and water treatment.
The Group has 47 sites across the UK from which 2300 employees provide niche services to over 20,000 customers.
Role
The purpose of the role is to support the delivery of a generalist fleet service to multiple Divisions and teams across the Group.
·         Liaising with Divisions to ensure planned maintenance inspections are complied with
·         Liaise with drivers, supporting them with any general admin queries
·         Process and report any driving infringements, fines and charges
·         Organise, distribute and monitor fuel cards
·         Maintain the Driver / Asset Matrix, monitoring and logging driver changes
·         Administrative duties including filing, organising documents and data entry
·         Taking ownership of our fleet mailbox and actioning any required tasks
Package
·         Full time permanent position
·         Competitive package
Essential Criteria
·         Administrative experience in a similar setting required
·         High attention to detail
·         Ability to prioritise workload and multitask
·         Strong IT Skills particularly with Microsoft Office and Excel
·         Ideally have plant or fleet co-ordinator experience in construction or similar environment
·         Strong communication skills
·         Organised and self-motivated
·         Confident and proactive
·         Friendly and helpful 'can-do' attitude
To Apply – Please send your CV in the first instance to [email protected]