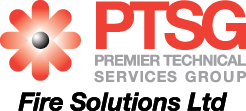 Location: Southeast
PTSG was founded in 2007 to fulfil an industry need for a single provider of multiple specialist services to the construction and FM sectors.
Since then, we have become the leading supplier of fall arrest equipment services, electrical testing, specialist building access, fire solutions and water treatment.
PTSG provides a full range of fire prevention and suppression systems and tailored security systems for a whole range of public and private buildings.
One of the businesses within our Fire Solutions Division is Pure Power Limited who specialise in maintaining pump rooms, ensuring they are working exactly as they should.
Job Purpose
Carry out servicing, repairs and maintenance works to Diesel and Electric motor driven Fire Pumps, in a wide variety of buildings in a safe and professional manner, checking and reporting compliance against established industry standards so that required certification can be provided to the client.
Key Accountabilities
Undertake physical test, inspection or repair to Fire Pumps and ancillary equipment against agreed work orders from clients, undertaking multiple jobs during the course of each working day.
Using standard forms and checklists, produce reports for each site and system tested so that the required certification can be produced internally and processed by management to provide to the client.
Correctly identify any remedial or repair works required using technical knowledge and understanding of required standards. Accuracy and attention to detail is important for this activity given that the information provided will be used to generate certifications, quotations and/or undertake follow up work
Accurately complete all Company paperwork including job sheets, schedules and timesheets and ensure these are returned to the office based team in an timely manner.
To undertake all work in a diligent and professional way, ensuring a high level of customer satisfaction at all times.
Keep abreast of changes and amendments of standards, regulations and best practice within the industry
Working in a team and professionally communicating with clients, management and other third party individuals
Maintain and audit vehicle and equipment to a high standard, driving carefully and respectfully at all times.
Adhere to Company Health & Safety Policies and Procedures at all times
Job Context & Key Challenges
The role is relatively labour intensive working as an individual or with a trainee, typically in pump rooms that can be warm and noisy (PPE supplied).
The lifting and use of light equipment is required. In the main our Engineers work alone rather than as part of a 2-person team (unless the job and safety requirements or support to a trainee dictate otherwise).
Communicating regularly with the Operations team to update on progress and communicate potential issues to completion of inspections or works.
A safety first mindset is critical.
Whilst the role is regionally based, it is expected that you will travel throughout your regions as the customer work requires in a given week. There may be infrequent instances where other regions require support, and this may require occasional overnight stays at relatively short notice.
Person Profile
Strong and proven practical hands on experience in Fire Pump engineering industry is preferable, but willing to train experienced engineers who have transferable skills from Diesel engineering, Pump engineering, AC and DC Electrics
The following qualifications would also be advantageous, though not essential as full training will be given; CSCS card holder; Asbestos and/or Confined Space and Electrical qualifications
Customer facing experience in a field-based service environment
Flexible with Good planning, communication (verbal and written) and organisational skills
Computer literate to enable generation and electronic submission of results
Full UK driving licence