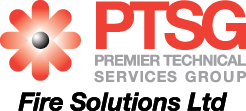 Location: Manchester
PTSG was founded in 2007 to fulfil an industry need for a single provider of multiple specialist services to the construction and FM sectors.
Since then, we have become the leading supplier of fall arrest equipment services, electrical testing, specialist building access, fire solutions and water treatment.
PTSG provides a full range of fire prevention and suppression systems and tailored security systems for a whole range of public and private buildings.
One of the businesses in our fire solutions division is UK Dry Riser (Maintenance) Ltd., a successful and expanding planned maintenance company, specialising in annual service and commissioning of wet and dry riser systems
Role
The purpose of the role is to carry out dry riser system inspections, testing and repairs on a vast variety of buildings and structures across the UK in a safe and professional manner, checking and reporting compliance against established industry standards so that required certification can be provided to the client.
To undertake physical test inspections against agreed work orders from clients, undertaking multiple jobs during the course of each working day.
Operating and running the test pump or servicing the outlet valves on the dry riser system, opening and closing them and spraying with lubricants, as required.
Using standard forms and checklists, produce reports for each site and system tested so that the required certification can be produced internally and processed by management to provide to the client.
Correctly identify any remedial or repair works required using technical knowledge and a deep understanding of British Standards. Accuracy and attention to detail is important for this activity given that the information provided will be used to generate certifications, quotations and/or undertake follow up work
Accurately complete all Company paperwork including job sheets, schedules and timesheets and ensure these are returned to the office-based team in a timely manner.
To undertake all work in a diligent and professional way, ensuring a high level of customer satisfaction at all times.
Working in a team and professionally communicating with clients, management and other third-party individuals
Maintain and audit vehicle and equipment to a high standard, driving carefully and respectfully at all times.
Package
Full time permanent position
Competitive package
Essential Criteria
Strong and proven practical hands-on experience in similar engineering industry (fire suppressant/dry or wet risers)
Relevant technical qualification
Customer facing experience in a field-based service environment
Good planning, communication (verbal and written) and organisational skills
Full UK driving licence
To Apply – Please send your CV in the first instance to [email protected]