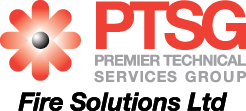 Location: Manchester
PTSG was founded in 2007 to fulfil an industry need for a single provider of multiple specialist services to the construction and FM sectors.
Since then, we have become the leading supplier of fall arrest equipment services, electrical testing, specialist building access, fire solutions and water treatment.
PTSG provides a full range of fire prevention and suppression systems and tailored security systems for a whole range of public and private buildings.
One of the businesses in our fire solutions division is UK Dry Riser (Maintenance) Ltd., a successful and expanding planned maintenance company, specialising in annual service and commissioning of wet and dry riser systems.
Role
The purpose of the role is to generate new dry riser and related service business opportunities by networking, cold calling and other lead generation methods within a defined territory.  This includes developing a strong pipeline of quotations, tenders and proposals in order to meet defined sales targets.
Requires the presentation of solutions and services to both new and existing clients, as well as leveraging and developing client relationships that exist across the Group.
Generate new business opportunities in line with monthly activity targets
Consistently meet and exceed monthly, quarterly and annual sales targets
Manage and grow new business revenues from existing accounts
Develop an ongoing pipeline of new business to achieve sales targets
Accurately forecast the sales pipeline
Timely submission of weekly/monthly sales report
Manage clients' expectations in line with our operational delivery capability
Develop and implement an agreed regional sales strategy
Maintain a good knowledge of the electrical testing and facilities management markets and our competitors within them
Package
Full time permanent position
Competitive package
Essential Criteria
Generate new business opportunities in line with monthly activity targets
Consistently meet and exceed monthly, quarterly and annual sales targets
Manage and grow new business revenues from existing accounts
Develop an ongoing pipeline of new business to achieve sales targets
Accurately forecast the sales pipeline
Timely submission of weekly/monthly sales report
Manage clients' expectations in line with our operational delivery capability
Develop and implement an agreed regional sales strategy
Maintain a good knowledge of the electrical testing and facilities management markets and our competitors within them
To Apply – Please send your CV in the first instance to [email protected]