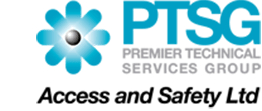 Location: Ashford
Salary Details: Competitive
Department: Access & Safety
A great opportunity has arisen for an Assistant Test Engineer, who will work with a Senior Test Engineer, inspecting and testing a range of height access and safety equipment on client's premises.
The work undertaken will be to the highest quality and Health & Safety standards in the industry. The role will involve the completion of paper based reports, shared driving responsibility and where necessary periodic nights away from home.
We would like to hear from applicants based in the South East of England as close to Ashford as possible, who have:
A practical orientation, with an ability to complete technical tests on access and safety equipment (for which full training can be given)
An ability to work at height on a range of buildings and structures
Numerate and literate, with good attention to detail
Good organisation skills
Strong customer focus with good communication skills
Although previous experience working in Access & Safety or a similar environment is desirable, it is not essential
The position offers a competitive salary and benefits package including relevant training and development.
To Apply
Please send your CV in the first instance to [email protected]