Welcome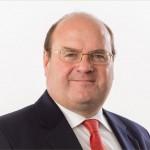 Welcome to the investor relations section of Premier Technical Services Group Plc's (PTSG) website.
We hope you find this area of our website useful to understand our business, our financial performance and any other information that might be of interest to our existing investors, potential investors or interested parties alike.
Investor Relations is a high priority at PTSG and we make it our mission to ensure the investment community is well informed about the company as well as being with the latest news from inside PTSG.
2018 was an exceptional year for the Group, with two strategic acquisitions significantly boosting our performance and geographical coverage in the areas of Fire Solutions and Electrical Services. Group performance improved in all areas, with adjusted operating profit up 40% on the previous year, an indicator of our continued success.
I hope you find full financial details for the Group as well as everything else you need here; I would personally welcome your feedback should you wish to contact me directly.
Very best
Paul Teasdale
Chief Executive
Premier Technical Services Group Plc