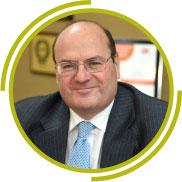 I would like to update our customers and supply chain partners about the measures we are taking here at PTSG in relation to Coronavirus (COVID-19).
Like most organisations, we are following health advice thoroughly on how we should prepare, react and operate in relation to the virus. Indeed, we are doing more than what is recommended where we can.
We continue to monitor the situation very closely, taking all necessary precautions to protect our people, our customers and those who support us in the delivery of our work. Any team member who is worried they might have symptoms of Coronavirus (COVID-19) is encouraged to stay home in line with the latest guidelines. Currently we have had no cases of anyone contracting the virus within PTSG and we are doing all that we can to help keep it that way. We have also restricted all unnecessary travel right across the business – using video and other technology as an alternative.
It is important to stress that we are fully open for business and we will remain so throughout this challenging period.
Last week many of our back office teams started to migrate from our office locations to homeworking. Our bespoke software system Clarity, linked to our other cloud-based technology, means that all administrative functions can be delivered, continuously and seamlessly, from suitable remote locations. This is what our pre-planned crisis communications and resilience systems have been built to achieve. Customers, and those seeking our services for the first time, can reach us in the normal way. Contact details for our HQ and satellite offices can be found on our website at: www.ptsg.co.uk. The people you regularly deal with here at PTSG are available as usual.
Our technicians remain busy keeping thousands of buildings UK-wide safe and compliant from an access and safety, electrical services, building access and fire solutions perspective. This is where our localised business model, operating from 29 UK office locations, really adds value during difficult times like this. Our teams only travel short distances to meet our customers' needs – something that has been a long-term benefit of the very local and collaborative working relationships we enjoy with our +20,000 customers, 365 days of the year.
Many organisations that have temporarily vacated their buildings are already contacting us to take advantage of this unique opportunity to test and maintain their systems. Please let us know if you would like to send a team out help you get ahead with any compliance work while your buildings are largely empty. We have people standing by.
Thank you for taking the time to read this message and, like us, please continue to follow statutory advice. If you have any questions at all, do please get in touch. In the meantime, we would like to take this opportunity to say how overwhelmed we've been with the unity and support of our people, our customers and our supply chain partners. Stay healthy.
Paul Teasdale
Chief Executive
Premier Technical Services Group Limited