Dry and Wet Risers Maintenance and Installation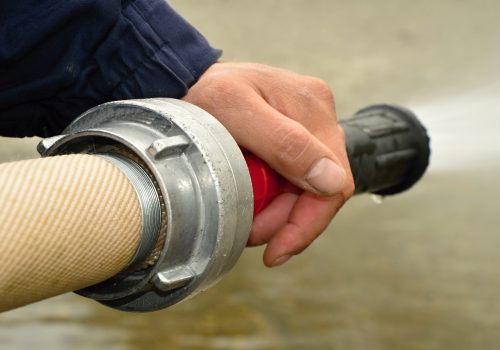 Dry Risers are vertical water mains fitted into staircase enclosures or similar, with outlet valves on each floor to enable the fire brigade to connect to the water supply at ground level. The current standard for the installation of Dry Riser Systems is BS9990 2015. PTSG sources all components from the leading manufacturers worldwide to ensure that all installations are fitted with the highest grade components available.
We have established a reputation for delivering a cost-effective, time-efficient and professional service, ensuring that your dry and wet riser systems remain safe and compliant at all times.
All our engineers carry PDAs which speed up our testing processes and make sure our clients receive test certificates in just 5-10 days. Our fleet has been specially adapted to enable our high-quality service provision.
Our PDA system has a facility in place to allow the engineers to take photographs before and after any repairs, and pictures can be downloaded with the relevant test certificate at the client's request.
To complement our annual service, we also offer a six-monthly minor inspection where all valves and working parts are checked and lubricated, to make sure your fire safety systems are always in working order.
PTSG provides nationwide coverage with in-house specialist engineers and bespoke testing vehicles. Each Dry Riser service includes a 16-point service with full detailed electronic report provided following every visit. All testing and commissioning is carried out in accordance with BS9990 2015 using the latest digital flow and test equipment.