Network Rail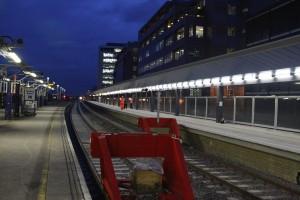 Reading between the lines
Background: PTSG Electrical Services provides lightning protection on £895m redevelopment of Reading train station.
Results: The huge re-development of what is one of the busiest parts of the country's rail network is being all but rebuilt from scratch.
The current complicated track layout constricts the number of trains that can run and the new plans will five new platforms built, a new passenger footbridge with escalators and lifts providing step-free access to all platforms, a viaduct to the west of Reading to take fast mainlines over freight and relief lines, and a new track to provide space for six extra freight trains each day.
Now, as the project continues apace, the Network Rail team has drafted in PTSG Electrical Services to complete the lightning protection.
Andrew Dack, managing director of PTSG Electrical Services, said: "This is certainly a big job, the investment by Network Rail is colossal and it will be a truly exceptional station when complete, it's great to be involved in projects like this which are shaping the transport infrastructure of the country."