Dodd Engineering / US Airforce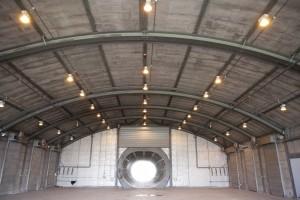 PTSG's lightning protection division flies in to help USAF
Background: When the US Air Force needed someone to come in and project its vitally important air bases from the threat of lightning, it was PTSG Electrical Services which got the go ahead.
Results: PTSG won the £500,000 contract for the hangars, mess halls and the barracks at several USAF bases across Norfolk and Suffolk.
The company will provide the systems to protect these strategic assets from lightning. Andrew Dack, managing director of PTSG Electrical Services, said: "Again, as with so many of the recent clients we have been working for, the United States Air Force is certainly to be considered high-profile.
"Dodd Engineering has secured the work for upgrades to the infrastructure at the sites across Norfolk and Suffolk and we have been brought in to provide lightning protection support.
"The scale is quite something and will most probably double the revenues of the company from what it was last year.
"As with everything PTSG Electrical Services, we are always looking for expansion and growth."