Rope access and abseil points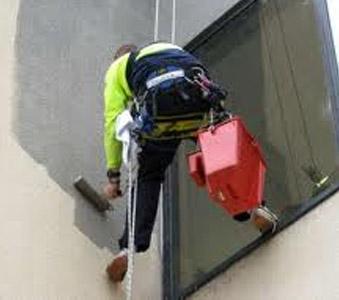 Abseiling or industrial rope access provides a safe and efficient means of access to undertake a variety of tasks such as maintenance, cleaning and building inspection.
Abseil rails are usually installed into a project at an early stage, giving the benefit of façade access, and these systems are usually a very cost effective solution.
Anchor points can also be used for the purpose of rope access, however, the operatives should always attach to two points and not a single anchor. These must be tested and certified prior to use and re-tested at the prescribed regular intervals. These types of systems are an extremely cost effective way of achieving external building access.
PPE
The "Personal Protective Equipment at Work Regulations 1992" state that the employer must provide employees with the appropriate protective equipment, and provide training and instruction on how to use and maintain such equipment correctly and safely.
Personal protective equipment should be inspected every six months as a minimum. There are various types of personal protective equipment available and these all depend on the user and the work to be carried out.
Most commonly supplied PPE:
Full body harnesses
Lanyards (shock absorbing lanyards/restraint/twin)
Retractable fall arrester blocks
Temporary anchors
Rope systems