Inclined and vertical systems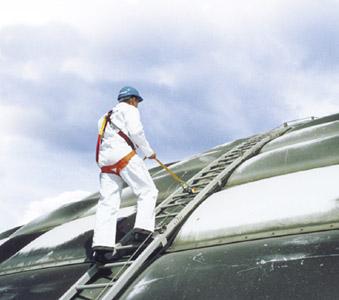 Inclined systems and vertical systems are those that cope with an incline of 15 degrees or greater (up to a maximum of 90 degrees). Due to the inclined/vertical nature of the wire, it is necessary for the travelling device to have a locking mechanism.
These systems can be either cable-based or track-based and are used in roof top applications or ladder mounted.