Fall Proof Cover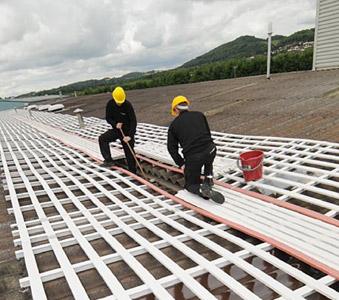 Fragile roofs, fragile rooflights and northlight rooflights can present a unique problem. It is possible to use cable-based systems to protect the operative in these scenarios. However, they do not prevent a fall and often the fall can lead to further problems. Therefore it is often better to apply a collective form of protection such as fall proof covers.
These items are self-weighted and can be laid directly onto the slope of the fragile roof sheets or over the fragile roof light. In the event of a slip or a trip, the load imposed is spread over a larger area and does not result in a fall.
As these items do not require any PPE and can be used without any training, the risk associated with end user error is drastically reduced. They can provide an excellent solution to fall hazards on older buildings, or they can be a complementary product on an overall access strategy.