Demarcation systems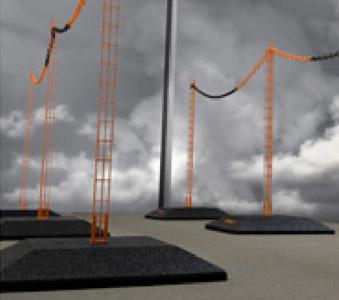 Another complementary product for access strategies is demarcation systems. These types of systems can be used on flat roofs (less than 5 degrees) and are non-penetrative.
Very often a roof can have some roof-mounted plant or an area that requires specific access. If this area is sufficiently far away from any fall hazards (approximately three metres or greater in any direction), a product like demarcation can be used to designate a safe area and act as a visual barrier.
For the areas outside the demarcation zone it is common to incorporate fall protection systems for these areas requiring occasional access.