Collective protection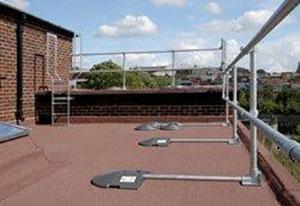 An option when working at height (under the Working at Height Regulations 2005), and a preferred method if work at height is necessary, is a handrail.
A handrail is a passive means of protection as it requires no training or additional equipment. Handrails fall into the category of "collective protection".
At PTSG Access and Safety we have a number of solutions available for handrail applications.