Building maintenance units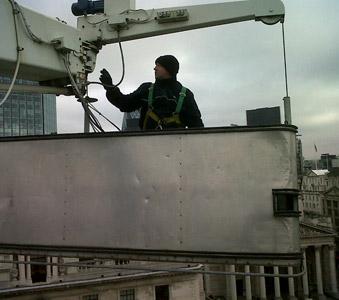 PTSG Access and Safety is able to inspect, service and maintain almost all types of equipment from all leading manufacturers.
Building Maintenance Units (BMUs) are regularly referred to as window cleaning cradles. PTSG Access and Safety currently works on BMUs ranging from simple small units up to 25m outreach units on the top of 50 storey buildings. These systems commonly include a combination of systems such as hydraulics, radio control, electronics, etc, and our qualified, experienced engineers can solve most problems in-house.
Our commitment and aim is to provide the client with the most efficient, effective and best solution for the life of the building.