Rope access (abseil) systems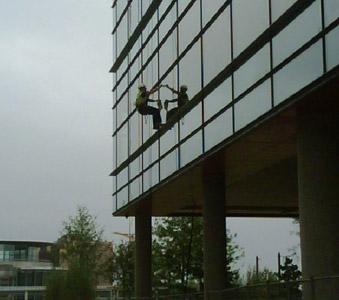 PTSG Access and Safety is able to provide all manner of installations for the provision of access by industrial rope access techniques, more commonly known as abseiling.
By utilising monorails, davits or fixed point anchors, a cost effective and discrete installation is possible.
Sometimes it is impractical to incorporate a full permanent access system into a building design. Alternatively, existing buildings may not be able to accept the applied loads of large counterbalanced access machines. In these cases, PTSG Access and Safety offers a range of lightweight and practical personal suspension systems.