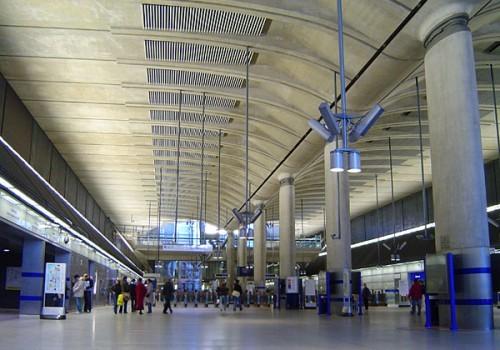 Tubelines Canary Wharf works to be delivered by PTSG
Premier Technical Services Group (PTSG) is helping to keep London commuters on the move as it undertakes essential repair works at Canary Wharf underground station.
The group's South Suspended Access division has been contracted by Tubelines to carry our repairs to the mobile elevating work platform (MEWP) in the busy station.
Scott Hawtrey, divisional director at PTSG, said: "The repairs to the MEWP are vital to ensuring Canary Wharf underground station remains operational. The MEWP is a necessity to get to the lights and the ventilation system in the underground station.
"Canary Wharf station is an extremely busy station in the heart of the city so we will be delivering the works at specific times to ensure there is no disruption to commuters."
More than 50 million people a year pass through the Jubilee Line station, which lies between Canada Water and North Greenwich, making it the second busiest on the London Underground outside Central London after Stratford.
The amount of passengers using the station has rocketed over the last four years, from 41.5 million in 2010 to 50.5 million in 2013.
Although the station shares its name with the Docklands Light Railway station at Canary Wharf, the two are not directly integrated – the stations are connected underground via shopping malls.
Canary Wharf can be used to reverse trains from both the east and the west. A scissors crossover west of the station allows trains from Stanmore to enter either the east- or west-bound platform at the station, and trains from Stratford enter the normal westbound platform and can use this scissors crossover to reverse back towards Stratford.
The station was also used as a location for some scenes of Danny Boyle's 2002 film 28 Days Later.