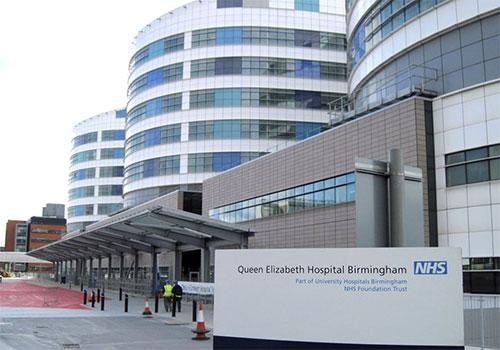 Testing works progressing will at Queen Elizabeth Hospital
Premier Technical Services Group PLC (PTSG) is continuing to successfully deliver fixed wire testing throughout Birmingham's Queen Elizabeth Hospital.
PTSG began testing works at the facility in 2014, working closely with Cofely and the operators of the hospital; The University Hospital Birmingham NHS Foundation Trust and The Birmingham and Solihull Mental Health Foundation Trust.
Feedback from the NHS trusts and Consort has been extremely positive with all works carried out so far being completed without incident.
Access to all parts of the buildings needs to be planned meticulously to allow PTSG to complete the shutdown, testing and reboot of circuits without absolute zero impact upon the 24/7 critical operation of the facility.
Furthermore, PTSG has had to identify innovative ways of testing the infrastructure, which is conventionally completed using a range of live and dead load testing. In areas of the hospital administering critical care, dead load testing was not an option without substantial and unthinkable consequences and the PTSG and Cofely team is working with the stakeholder group to identify, plan and undertake compliant live load testing of infrastructure as an alternative.
Testing on the £630m facility is set to continue throughout the year.
The hospital, which was built in 2010, was the second largest Private Finance Initiative in the NHS, built by a collaboration of Balfour Beatty, HSBC and RBS (aka Consort). The combined NHS Trusts employ more than 7,000 staff and provide services to more than half a million patients every year, including the world's largest single-floor critical care unit with 100 beds.