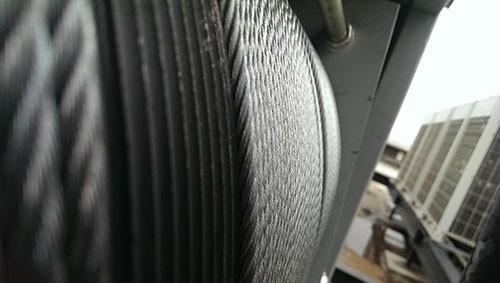 Swansea drivers kept on the road thanks to PTSG
Premier Technical Services Group (PTSG) is helping keep motorists moving in Swansea after completing a series of repair works at the city's Driver & Vehicle Licensing Agency (DVLA) building.
PTSG was contracted to re-rope the cradles at the site.
The machine was only five years old but, due to high usage, it needed to be changed for health and safety reasons.
Scott Hawtrey, project director at PTSG, said: "The repair works carried out at DVLA Swansea were relatively straightforward but essential to ensure the safety of cradle operators and other workers.
"The actual machine at DVLA is only five years old. However, the wire ropes were showing signs of wear and tear so they needed to be changed.
"The ropes would normally last longer but due to the extensive facade works carried out on the building the machine had had been used three times more than normal."
The DVLA is an executive agency of the Department of Transport. It maintains registers of drivers and vehicles across Great Britain.
The information collected helps the DfT improve road safety, reduce vehicle related crime, support environmental issues and limit vehicle tax evasion.