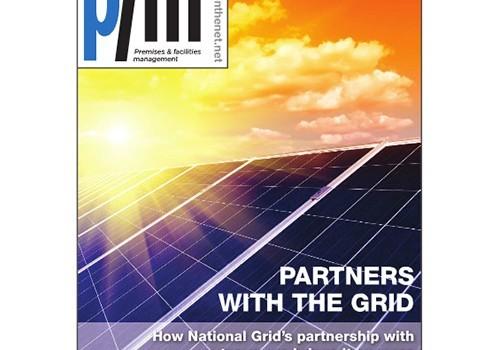 PTSG's Group CEO in exclusive interview in June's PFM magazine
Paul Teasdale, Group CEO of Premier Technical Services Group Ltd. (PTSG), has given a rare interview with David Strydom Editor of Premises and Facilities Management about how the company is going from strength to strength.
The interview, entitled 'PTSG: filling a special niche', asks some searching questions to get to the heart of the company's remarkable growth strategy, what makes a successful acquisition and Paul's views on the FM sector.
During the interview, Paul is quoted on his views of working with other companies: "We like to call ourselves 'partners' as opposed to sub-contractors; that's not said arrogantly, we very much want to align ourselves with the people we work with."
He also discusses his strategy for delivering to clients exactly what is required on every project, PTSG's approach to health and safety and utilising software to get the best results.
The June edition of the magazine details PTSG's two recent contract wins for London's Jumeirah Carlton tower and the Ministry of Defence. In the former, works to the luxurious hotel include a wide range of installations and repairs, completed over three night shifts to minimise the impact on guests.
A series of complex works at the Ministry of Defence saw PTSG's team carry out intricate flue repairs, using camera surveys to provide narrative to the client to report on the current condition. "The MOD building is one of very high importance so it is a pleasure to have been able to work there and provide a service to the Government," Paul commented.
Make sure you read the whole interview by visiting www.pfmonthenet.net