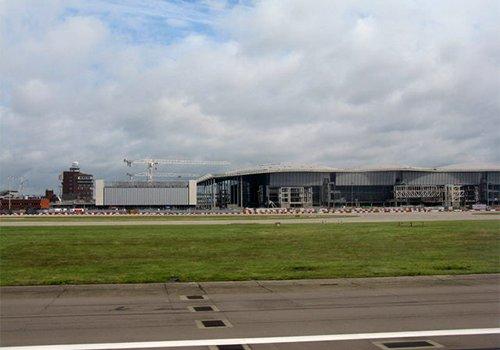 PTSG's expertise utilised once again at London Heathrow Airport
Premier Technical Services Group PLC (PTSG) has delivered further works at the UK's busiest airport.
PTSG's South Suspended Access division was contracted by Carillion to assist with two insurance inspections at London Heathrow Terminal 2.
The group has already completed notable works at Heathrow Airport Terminal 3, Terminal 4 and the airport's Energy Centre this year as well as fixing bolts on 33 latchways at the Heathrow World Cargo Centre and installing two manual release handles at the Heathrow Control Tower. A five-day insurance inspection has also been carried out at Terminal 3.
Heathrow is a major international airport and is the third busiest in the world (from 2013-14), handling more international passengers than any other airport around the globe.
The airport, which is owned and operated by Heathrow Airport Holdings, sustains 76,600 jobs directly and around 116,000 indirectly.