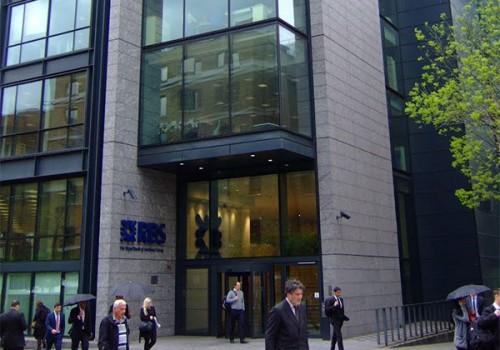 PTSG winched in to deliver RBS works in London
Premier Technical Services Group (PTSG) has been contracted to deliver a series of maintenance works at RBS Premier Place in London.
PTSG's South Suspended Access division has already begun to deliver the project, which predominantly includes remedial works, on behalf of Carillion on the nine-storey building.
Scott Hawtrey, divisional director at PTSG, said: "This is a substantial contract of works that our team is currently completing for the client during both normal and out-of-hours working periods but in such a way as to minimise disruption to the day-to-day operations at Premier Place.
We have fitted various safety signage around the roof warning the users of the equipment about potential hazards as well as changing access routes to some of the systems.
"The bulk of the works is made up of a winch overhaul of the entire powered cradle set and the fitting of new wire ropes to these systems once the winches are returned. Other large works include the re-roping of the fully-powered BMUs on site."
PTSG engineers will complete the winch overhaul by running out the wire suspension ropes from the winches and blocstops, removing the winches and blocstops from the cradle, returning the equipment to the manufacturers for a complete strip down and overhaul and then installing the system back into the cradle.
Once this is all complete, the systems will be tested and then inspected by a third-party insurance inspection so the Operations and Lifting Equipment Regulations (LOLER) certificate can be issued.
Standing at 38m, Premier Place is RBS's London headquarters and is located in Devonshire Square close to London Liverpool Street station.