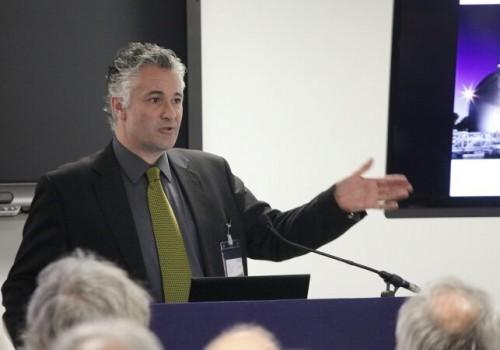 PTSG welcomes new face in a bid to further raise the company's profile
Premier Technical Services Group (PTSG) has appointed a new business development manager in a bid to showcase the company's work and build on a successful 2014.
Paul Gisby joins the group with a wealth of experience across a number of key disciplines for PTSG.
His facilities management industry experience began within the engineering sector, involving steel manufacture, architectural metal works and general construction, primarily surrounding the lift industry. Paul also has experience working on M&E projects for clients across the healthcare, retail and hotel sectors.
Paul said: "My aim is to provide new business opportunities and diversity whilst promoting good practices in building maintenance processes. I believe this role with PTSG provides me a great opportunity to do that and to also increase my skills and range of expertise.
Additionally, I'm pleased that PTSG has offered its support for my role as Chairman of CIBSE-FM Innovations task group and am sure they will be able to provide invaluable advice and input to my CIBSE activities."
Following a seven-year period abroad, Paul returned to the UK and the lift industry, selling project work, service and small repairs, and developed the role to explore further avenues of opportunity including escalators, access equipment and doors.
Having originally trained as an architectural designer, Paul was named Thanet's Young Business Man of the Year before moving on to fill roles in project management, sales and business development; identifying opportunities and building strong client relationships.
His recent involvement with air filtration included raising general awareness to the public as well as within the industry, and to promote the importance of understanding the hazards surrounding poor air quality both inside and outside of the buildings we occupy.
Paul Teasdale, CEO at PTSG, said he is delighted to be able welcome someone with Paul's industry experience to the company.
"Throughout his career, Paul has demonstrated his knowledge and understanding of a number of industries, not least in the facilities management domain," he said.
"I am delighted to welcome him to PTSG, and I'm sure he will be an invaluable asset to the business going forward as we look to build on an extremely successful last 12 months."