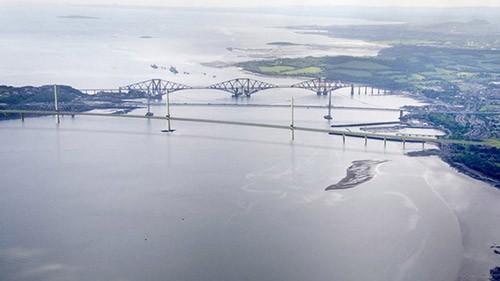 PTSG to tender for prestigious New Forth Road Bridge Project
Premier Technical Services Group Ltd. has been invited to take part in the tendering process for the New Forth Road Bridge project.
If successful, PTSG Electrical Services (Lightning Protection Services Division) will undertake highly specialist lightning protection and earthing for this prestigious project.
The New Forth Road Bridge, due to open in 2016, will run alongside the iconic 124-year-old iron Forth Rail Bridge, a world heritage site contender, and the Forth Road Bridge.
Colin Sanders, UK Operations Director, said: "Being invited to tender for this superb contract is an achievement in itself. PTSG Electrical Services provides specialised services for a range of different clients throughout the UK. This contract would sit proudly amongst our growing portfolio and I am confident our team will do an excellent job."