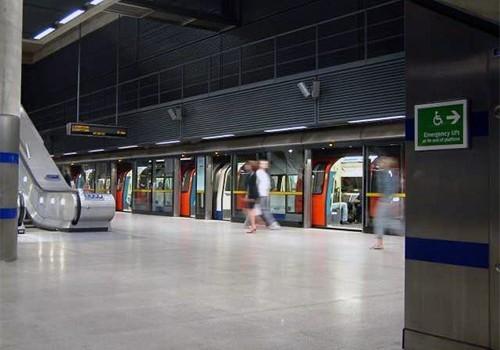 PTSG to provide essential safety training to keep London's underground network on the move
Premier Technical Services Group (PTSG) is to train underground contractors working on the Jubilee Line for the fourth year running.
Last year, PTSG won a PFM Award for its work with Tubelines, which included providing training to promote the safe use of access equipment on the underground stations along the line.
The access equipment is used to service lights, vents and air conditioning systems on the network.
Scott Hawtrey, project director at PTSG, said: "The equipment is vital in keeping the underground moving and the training to use the access equipment is therefore also an essential aspect.
"There is a vast range of equipment types in each station and the training can only take place in engineering hours – 1am to 4.30am each shift. So, the delivery of the training has to be concise due to the small time frames.
"The works necessitated as part of the project include working at height. Therefore, it is vital good training is delivered because poor training leads to the end user not using the equipment correctly and putting not only themselves but their colleagues in danger as well as increasing the possibility of a station closure, which ultimately affects London travel.
"Winning the PFM Award last year underlined the extent to which Tubelines rates us as a contractor and we are delighted to have renewed this contract for another year."
The Jubilee Line opened in 1979, though some sections of the track date back to 1932, and is the newest line on the network.
It was built in two major sections – initially to Charing Cross tube station in central London; then expanded in 1999 with the Jubilee Line Extension to Stratford station in east London.
The later stations are larger and have special safety features, both aspects being attempts to future-proof the line.
Following its extension into east London, serving areas once poorly connected to the underground network, the line has seen a huge growth in passenger numbers and is currently the third busiest on the network with more than 213 million passengers per year. Thirteen of the 27 stations served are below ground.