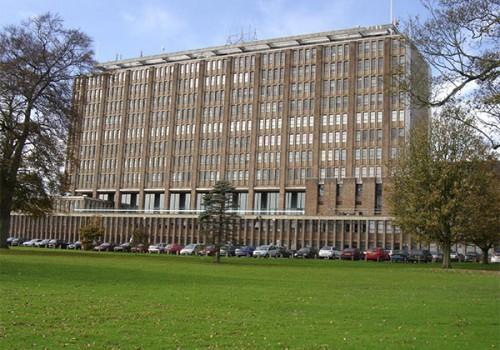 PTSG to play hand in £22m renovation of Norwich's County Hall
Premier Technical Services Group (PTSG) will help deliver a £22m renovation programme at Norwich County Hall.
The group's Electrical Services division has been contracted by construction company R G Carter to review and service the building's lightning protection system (LPS).
Colin Sanders, UK Installations Operations Director at PTSG, said: "We have been tasked with ensuring that the LPS, which is installed to BSEN 62305, continues to provide the level of protection needed to County Hall in Norwich whilst the works progress.
"Once the renovation works are complete, we will ensure the system meets with the LPS standard. The main tower section of the structure has been completely re-roofed and currently all windows are being replaced so a complete review and test is vital.
"We are looking forward to working in partnership with R G Carter on this project as well as associated projects of this nature in the future."
The renovation programme, which was revealed in 2012, is taking place over 25 years and includes office space refurbishment and major exterior works on the aging city building, which is home to Norfolk County Council.
The council's property consultant recommended the 50-year-old building's offices be made open-plan and its external concrete frame repaired.
It added the entire building's heating and electrics should be upgraded, along with adding insulation to all walls, floors and ceilings and the removal of asbestos.
Improvements to external roadways and paths were also outlined.
A report to the council said the first £14m worth of repairs would be carried out before April 2015.