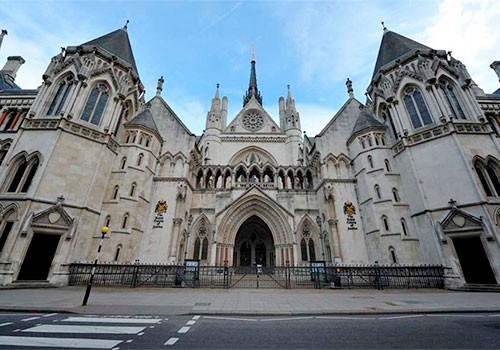 PTSG to deliver Royal Courts of Justice repair works
Premier Technical Services Group (PTSG) is to carryout essential repair works at the Royal Courts of Justice.
The group's South Suspended Access division is required to replace four cam switches on the building's access equipment.
Scott Hawtrey, divisional directory at PTSG, said: "The Royal Courts of Justice is and extremely busy building and requires the team to work carryout the works in a manner that doesn't affect the day-to-day operations of the courts.
"It is another high-profile building that our team has been contracted to work on in the capital and we are looking forward to starting the contract and completing it successfully."
The Royal Courts of Justice, commonly called the Law Courts, is a court building in London which houses both the High Court and Court of Appeal of England and Wales.
The courts within the building are open to the public.
Building work was started on the courts in 1873 by Messrs Bull & Sons of Southampton.
Parliament paid around £1.4m for the six-acre (24,000 m2) site upon which 450 houses had to be demolished. The building was paid for by cash accumulated in court from the estates of the intestate to the sum of £700,000. Oak work and fittings in the court cost a further £70,000 and, with decoration and furnishing, the total cost for the building came to under £1m.
The first extension was the West Green building for which plans were drawn in 1910; the space was for extra divorce courts. They were the first to have modern air conditioning and tape recording in their original design.