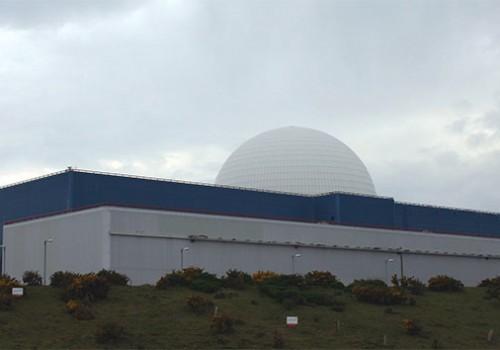 PTSG to complete vital works on nuclear power station in Suffolk
Premier Technical Services Group (PTSG) has secured a contract to install a state-of-the-art lightning protection system at a nuclear power station in Suffolk.
The group's Electrical Services division will install the system to a new dry store facility at Sizewell B, which is one of two nuclear power stations on the site close to the village of Sizewell.
Sizewell B is the UK's newest nuclear power station.
Colin Sanders, UK Installations Operations Director at PTSG, said: "This project is one of the most highly specified projects PTSG has worked on.
"The team has shown an extremely high level of competence to secure the contract, once again demonstrating its vast amount of experience and knowledge in lightning protection and earthing sector.
"This system, when completed, will be one of the highest specified (BSEN 62305) lightning protection systems in the UK."
Sizewell B is the UK's only commercial pressurised water reactor (PWR) power station, with a single reactor. It was built and commissioned between 1987 and 1995 and is now operated by EDF Energy.
Work began to build the dry store, which will house spent nuclear fuel, in January. The existing spent fuel pool, which stores spent fuel under water, is expected to reach full capacity in 2015.
The new store will provide sufficient additional capacity for the lifetime of Sizewell B.