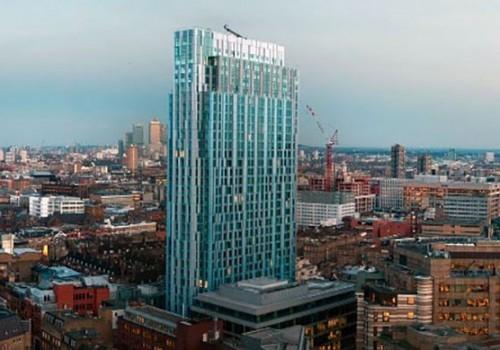 PTSG to carryout works for London student accommodation provider Nido
Premier Technical Services Group (PTSG) is to complete a series of repair works at the tallest student accommodation building in the world.
The group's South Suspended Access division has secured a contract with maintenance company Jones FM Ltd. to carry out the works at Nido's Spitalfields building.
The building is one of three student accommodation blocks owned by Nido in the capital, with its new Spitalfields complex set to welcome its first residents in September.
Scott Hawtrey, divisional director at PTSG, said: "The works to be undertaken on behalf of Jones FM is to overhaul two body slew motors.
"The mechanical units will be removed and taken to our workshop in Ash for workshop overhaul where they will be stripped down, any worn parts replaced, cleaned, lubricated and reassembled. The units will then be taken back to site, installed and tested.
"With the building opening next month, it is important every aspect of it is in working order and these repairs will ensure the hydraulic machinery is ready to use."
Prior to the completion of the Nido Spitalfields building, which is based in Frying Pan Lane, the tallest student accommodation building in the world was Sky Plaza in Leeds.
The 34-storey tower is just five minutes from Liverpool Street Station and offers studios and a range of shared apartments from £249 pp/pw.
Nido accommodates students from more than 120 institutions coming from more than 100 different countries. It also actively seeks investors who are keen to help it expand its footprint in the UK and beyond.
The company also prides itself on its Green Agenda. This is both for students and staff members to employ to help reduce Nido's environmental impact. Nido does this by providing recycling provisions which include textile and battery recycling, general waste as well as paper, glass, plastics etc.