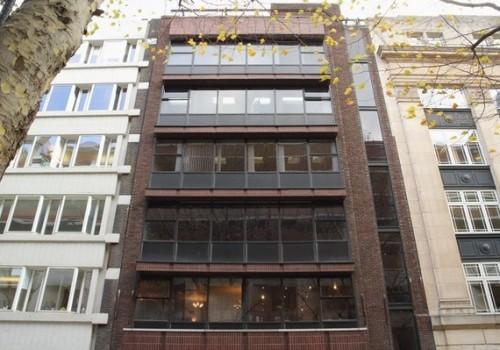 PTSG to carryout maintenance works at London's County House
Premier Technical Services Group (PTSG) is to carryout essential maintenance works at County House in London.
The group's South Suspended Access division will deliver a series of works on the wheel units of the access equipment.
Scott Hawtrey, divisional director at PTSG, said: "One of the team's engineers visited the site and recommended a series of works to be carried out on the suspended access equipment, which were approved by the client.
"The works include the replacement of four wheel units. To replace the wheel, the unit needs to be taken off as the works cannot be completed onsite. The wheels will then be refitted and tested.
"All of the works are to be carried out during normal working hours and will take up to five weeks to complete."
County House, which is set over five floors, is located on the east side of Hatton Garden, between Greville St and Holborn Circus. Chancery Lane and Farringdon stations are within a short walk.
The building is currently undergoing refurbishment over all of the floors and offers open-plan office space.