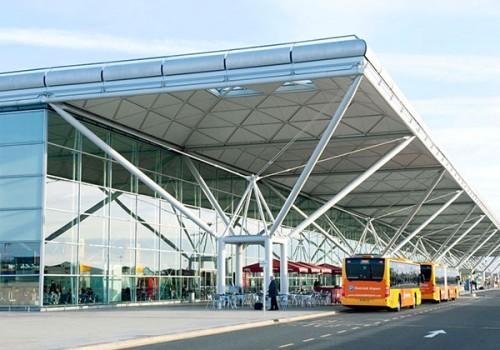 PTSG strengthens links with London Stansted Airport
Premier Technical Services Group (PTSG) will continue to deliver maintenance works at London Stansted Airport after securing the contract for the sixth year running.
PTSG's South Suspended Access division, which delivers similar works at Heathrow Airport, won the contract in 2009.
Scott Hawtrey, divisional director at PTSG, said: "Our works at Stansted airport are essential in ensuring the safe day-to-day running of it and we are delighted to have extended our association with the facility.
"Carrying out works at any airport presents a number of logistical challenges due to the number of people on the site at any given time. Our team's experience of working within tight time constraints and in demanding and dangerous environment has been developed over the years of serving Stanstead Airport as well as the UK's busiest airport, Heathrow."
"As has been in previous years, any required works will be delivered in such a way as to not affect the airport's operations."
Stansted, which has one main terminal and serves more than 17 million passengers each year, is a base for a number of major European low-cost carriers and is the largest base for airline Ryanair with more than 100 destinations served by the airline from the airport.
In 2013, Stansted was the fourth busiest airport in the United Kingdom after Heathrow, Gatwick and Manchester.
The airport is owned and operated by the Manchester Airports Group (MAG), which also owns and operates three other UK airports.