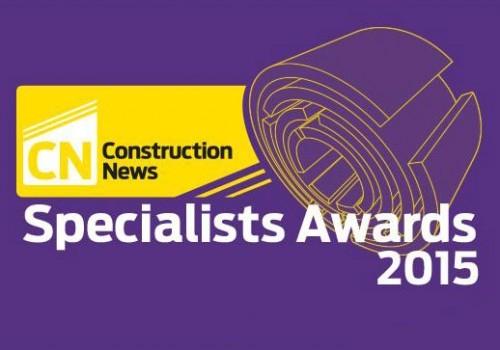 PTSG shortlisted in Construction News Specialists Awards 2015
Premier Technical Services Group (PTSG) has been shortlisted in the prestigious Construction News Specialists Awards 2015.
The group will now go head-to-head with other finalists in the Specialist Contractor of the Year (turnover up to £25m) category.
PTSG will now present its entry to the judges in February to put forward its case to be named as the award winner.
Paul Teasdale, CEO at PTSG, said: "We are delighted to have been chosen as a finalist in the Construction News Specialist Awards 2015. This news caps a very successful year for PTSG and we are looking forward to presenting our entry to the judging panel.
"The awards are a key event on the industry calendar and the category in which we have been shortlisted is an extremely competitive so it is a fantastic achievement just to get this far. It is testament to the hard work of our teams and the high-quality service we provide that the judges have recognised PTSG."
The Specialist Contractor of the Year (turnover up to £25m) category reviews the overall performance of the specialist contractors in the calendar year 2014 and judges will be looking for evidence of business success and development, and the quality of work that PTSG has demonstrated through the various contracts it has worked delivered throughout the year.
The 15-minute presentation, which will take place in London, will be followed by a 10-minute question and answer session to give the judges a chance to quiz PTSG on its entry.
Judges on the day include Alasdair Reisner, Director of External Affairs at the Civil Engineering Contractors Association, and Andrew Link, Chief Operating Officer at the Construction Industry Council.
Some of the projects that PTSG has carried out on in the last year include working on the BBC building in London, Christie's Auction House and maintenance work on the world's most environmentally-friendly building, the Co-operative headquarters in Manchester.
The awards ceremony will take place on March 18, 2015 at the Hilton Hotel, Park Lane, London.