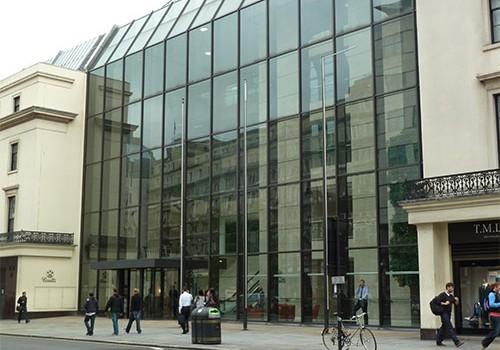 PTSG secures repair works contract with Bristol-based energy services company
Premier Technical Services Group (PTSG) has secured a contract to carry out a series of repair works on behalf of strategic outsourcing and energy services firm MITIE Group.
The contract, which also includes 10 yearly inspections, will be delivered at Coutts Banks in Strand, London.
MITIE contracts businesses to deliver specialist services to its clients.
Scott Hawtrey, project director at PTSG, said: "The works we are completing at Coutts Bank are works required every 10 years to confirm the safety of the equipment and additional safety features which RBS's independent consultant requires fitting.
"The yearly inspections of the holding down units include removing the track, breaking open the units to expose the fixings, photographing the fixings then re-concreting the units and fixing the track back on before retesting."
The rest of the contracted works include the fitting of instructional signage in the cradle, painting of hooks to cradle suspension wires and the supplying and fitting of mid-entry latchway transfasteners.
PTSG will also install a spring loaded gate to guard bars to keep workers on the latchway at all times.
Coutts, which has been trading for more than 300 years, acquired the lease of the Lowther Arcade, part of the West Strand improvements designed by John Nash in 1830.
The rebuilding work created a bank which was to remain untouched until the 1970s.
The present head office, designed by Frederick Gibberd & Partners, was opened in 1978.
The bank specialises in a range of services, from private investments and tax advice to wealth management and commercial banking.