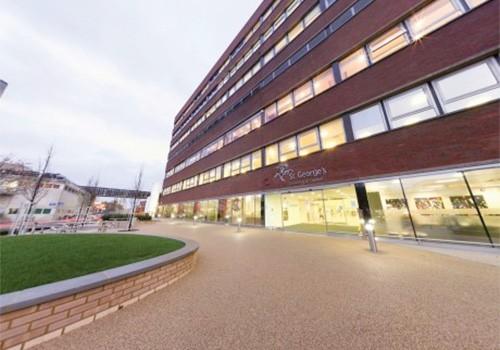 PTSG secures London medical school works
Premier Technical Services Group PLC (PTSG) is to carry out a series of maintenance works at St George's, University of London.
Following a submission of an insurance report by the client, PTSG's South Suspended Access division has been contracted to deliver the necessary maintenance works to the access equipment.
So to not affect the day-to-day operations of the university, the team will complete a proportion of the works on two consecutive weekends.
Scott Hawtrey, divisional director at PTSG, said: "Aspects of the works we have been contracted to deliver at St George's, University of London will create a considerable amount of noise due to the need to break the concrete units. It is for that reason that we recommended to the client these works would be delivered over two weekends instead of within normal working hours.
"The concrete units will be broken during the weekend hours with the remaining works, such as the removal and replacement of track, delivered during normal working hours."
St George's, University of London is a Medical School located in Tooting in South London and is a constituent college of the University of London.
Teaching facilities at the campus include clinical skills laboratories and a patient simulator which allows students to practice based on real-life situations including surgical and medical emergencies.